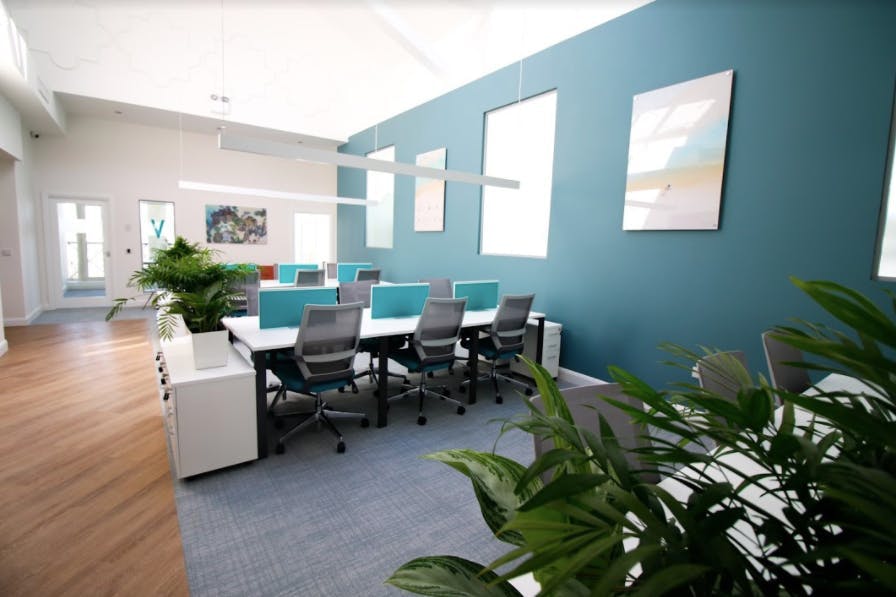 2020-08-04
As we adapt to life with COVID-19 across Ireland and discover new ways of working, co-working is becoming a more popular option in suburbs like Malahide.
Working from home and working remotely has become more common over the past few years as companies have become more focused on increased flexibility on how and where their employees work. As technology and wifi have improved working from home or working from any location outside of the office, has become easier & more user friendly! Tech giants (many with EU headquarters in Dublin) have also led the way with a shift in company culture, focusing on employee autonomy, allowing businesses to let their employees work in a way that suits them.
COVID-19 has impacted everyone in many different ways. Notably it has had a massive impact on how, where and when people work. When Ireland went into lockdown in March many companies had the tough decision to make on when to bring in a work from home policy. While many businesses had already implemented flexible work policies, many had not. This brought about a range of issues. Logistically companies had to figure out how to get laptops, desks and office chairs to employees but also how to continue to support their employees in such an uncertain time. 
While there are many positives to working from home - less time and money spent commuting, more family time and longer lie ons, it can also be very stressful for many. Zoom calls replaced face to face meetings, but also replaced extended family gatherings and coffees with friends. Weekends changed from meeting for brunch to figuring out how many Zoom quizzes can you fit in. The video call excitement soon wore off, leaving us feeling more detached. Digital "togetherness" began to highlight our physical loneliness. It also made us more aware of how long we would have to wait to have until normality resumed with no real end date in sight. 
Many also struggled to find the space to work at home as many members of one household could be working from home for an unknown period while schools closed and homeschooling began. Kitchen tables were turned into offices, while many others struggled to switch off and differentiate between work and home time. The work life balance began to blur as we began to host our many social roles from one location, our home.
As humans, we naturally crave some level of interaction. This may not translate to everyone as buzzing from meeting to meeting in a busy office environment. It may be the chit-chat as you order your morning coffee or a quick chat in the lift, but we are programmed to interact with others. While working from home allows great flexibility, it can also be quite isolating. As we all wander through these uncertain times we have discovered the benefits of working remotely in a co-working environment. 
Our mission is to work well close to home and focus on an optimum work life balance.
COVID-19 has highlighted how much we miss being outside of the home. Returning to a more "normal" setting may not mean commuting on a packed train or sitting in traffic for hours everyday. In many ways, social distancing has put a pause on the commute we used to know. Staggered work start times are becoming more normal while many companies have put a return to the office further down the line than originally anticipated.
Co-working allows for a more defined work-life balance in the era of working from home. Giving people a place to work that is separate from their home and allows for a more structured workday while maintaining flexibility. Remote working close to home also reduces time spent commuting and the anxiety around commuting. Naturally, coworking allows for networking as different companies base themselves in one building. Our members have gotten to know each other since our opening at the beginning of June, regularly catching up for a coffee in our business cafe and building symbiotic relationships. There is a real sense of community amongst our members, as we all get used to new ways of working and continue to find our way through the pandemic.
At The View, we have optimised our workspaces to allow for social distancing. Many of our desks are closed, while others occupy our private offices - allowing our members to stay together by sitting apart. The office is built on natural light, open spaces, and outdoor terraces so we are naturally more spacious and can easily social distance. Our dedicated desks and private office members also have access to the building 24/7 allowing our members to work when suits them and when they feel most comfortable. We have increased the size of our desks to create more comfort and allow for more physical distance between members. Our zoom room provides a space away from the desk to take zoom calls during the day, providing more structure to your workday and reducing zoom fatigue.
The View offers breakout social spaces alongside our three terraces. This allows our members to safely take a break from their desks throughout the day. We have a business cafe where members can grab a coffee and catch up with others. Members take breaks out on the balconies to get some fresh sea air or enjoy a lunchtime stroll along the water and into Malahide village to grab a bite to eat. Its little daily rituals create a productive flow throughout the workday. Our mission is to work well close to home and focus on an optimum work-life balance.
We communicate regularly with our members on any public health updates and have increased our office sanitisation to ensure that The View remains safe while encouraging personal hygiene and a clean-as-you-go environment. Conducting regular cleaning throughout the day, we also have our serviced contract cleaners in every day to do a deep clean of the entire space. Co-working at The View provides our members with an idyllic space outside the home to work productively, without the anxiety around commuting during these uncertain times. We have a car park on-site with over 60 spaces and bike storage available for those who bike to work.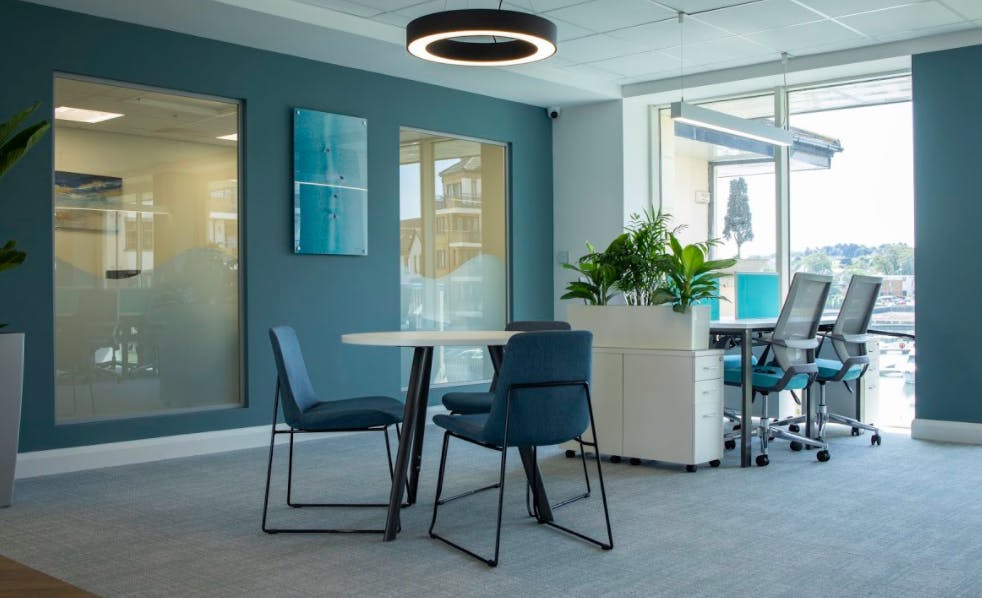 We offer the ability to book a daily hotdesk or meeting room instantly online. If you would like to subscribe to a recurring membership or an office plan, you can reach out for a quote
Get In Touch
We've created The View as we truly believe work is changing. Work well in the ideally located, picturesque village of Malahide overlooking breathtaking views of Malahide Marina and Lambay Island.
Contact our manager Aoife on 01-845-6179.